Sharpe sauces Limited five star ⭐⭐⭐⭐⭐ Award winning chef bringing restaurant quality flavour to your home.
All our products are 100% proudly Canadian made 100% handcrafted with our New era of sauces!
Grocery Stores
Battaglia's Marketplace
1150 Lorne Park Rd, Mississauga, ON L5H 3A5
Brampton Foodland  
456 Vodden St. E Brampton
Foodland Etobicoke 

1500 Islington Ave, Etobicoke ON
Foodland Wasaga Beach 
711 River Road West Wasaga Beach ON 
Foodland - Caledon 
15771 Airport Rd #4A, Caledon East, ON L7C 1K2
Foodland - Woodstock 
645 Dundas St, Woodstock, ON  - N4S 1E4 
Foodland - Creemore
187 Mill St, Creemore, ON  -  L0M 1G0 
17250 ON-27, Schomberg, ON L0G 1T0
34 King St E, Hagersville, ON N0A 1H0
824 Ojibway Rd, Shelburne, ON L9V 2X4
8251 Dock St, Niagara Falls, ON L2G 7G7
209 Alma St, Rockwood, ON N0B 2K0
795 Balm Beach Rd E, Midland, ON L4R 4K4, Canada
728 Anderson St, Whitby, ON L1N 3V6, Canada
Sweet and Spicy BBQ, Mr. Jack BBQ Daniels, Mrs. Creamy Hot Cherry, Mango Habanero & Hot Caramel CoCO (Coconut)!! Their Wings are Delicious - Always Fresh - Never frozen! They have a High Rating & People RAVE about the flavor! 

The Wing Factory Mississauga - 510 Driftcurrent Dr, Unit 14, Mississauga, ON
The Wing Factory Toronto  - 718 College St, Toronto, ON  
Epic Wings 
1474 Pickwick Dr unit 4a,  Mississauga ON L5V 2G2 
226 Esna Park Dr, Markham, ON L3R 1H3
388 Royal York Rd, Etobicoke, ON M8Y 2R3, Canada 
84 Charing Cross St, Brantford, ON N3R 2H6, Canada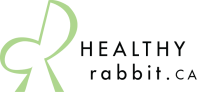 105 Brant Ave, Brantford, ON N3T 3H4, Canada
and we are expanding ........